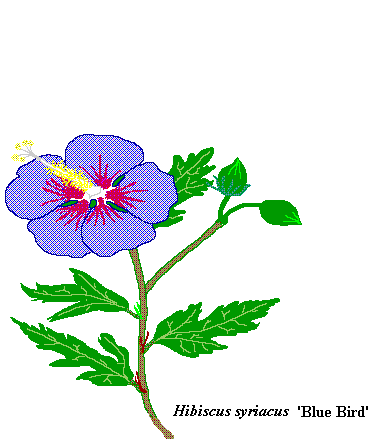 Florianus Graphics specializes in digital botanical illustration. We do not scan images, but create original digital illustrations using computer graphics. We design custom illustrations on request to suit your needs. All we require are herbarium specimens or we will create the drawings on location*. We can create general illustrations from photographs and/or rough sketches however, for detailed, accurate scientific drawings (labeled with botanical terms) we prefer dealing with herbarium specimens.

We are highly skilled professional botanical illustrators, graphic artists, computer programmers and photographers. We have created thousands of illustrations to date! The digital images are produced in a standard .BMP format which makes them compatible for computer use for botanical databases, Web pages, etc.

This Web site has only a few samples of what we have to offer. We may already have the illustrations you are looking for in our database, so don't hesitate to contact us and let us know what you type of image you are looking for. Please contact owner, Victoria Vancek (vvancek@lightspeed.ca) if you would like to discuss the terms/fees for custom work, including any licensing fees for purchasing any of our images.

In need of digital photographs of plants/scenery/wildlife? Please visit our representing agency's Web site, NORTHWEST PHOTOWORKS. They will be happy to help you find that right image!

* For more information on custom illustration on location, please contact Victoria Vancek.